ENERSYS
EnerSys supports any business that relies on motive power energy. Their strategically located manufacturing plants (France, Germany, Poland) and assembly facilities (Italy, Spain, Czech Republic) deliver maximum efficiency and rapid responsiveness, built on a culture of continuous improvement and added value for their business partners.
Always highly receptive to their customers' requirements they provide energy packs for all applications: from pallet trucks, counterbalanced trucks, aerial working platforms, automated guided vehicles, cleaning and sweeping machines, to locotractors, road vehicles or even utilities.
One of the fastest growing companies in our field of work we have become the sensible option to support your business.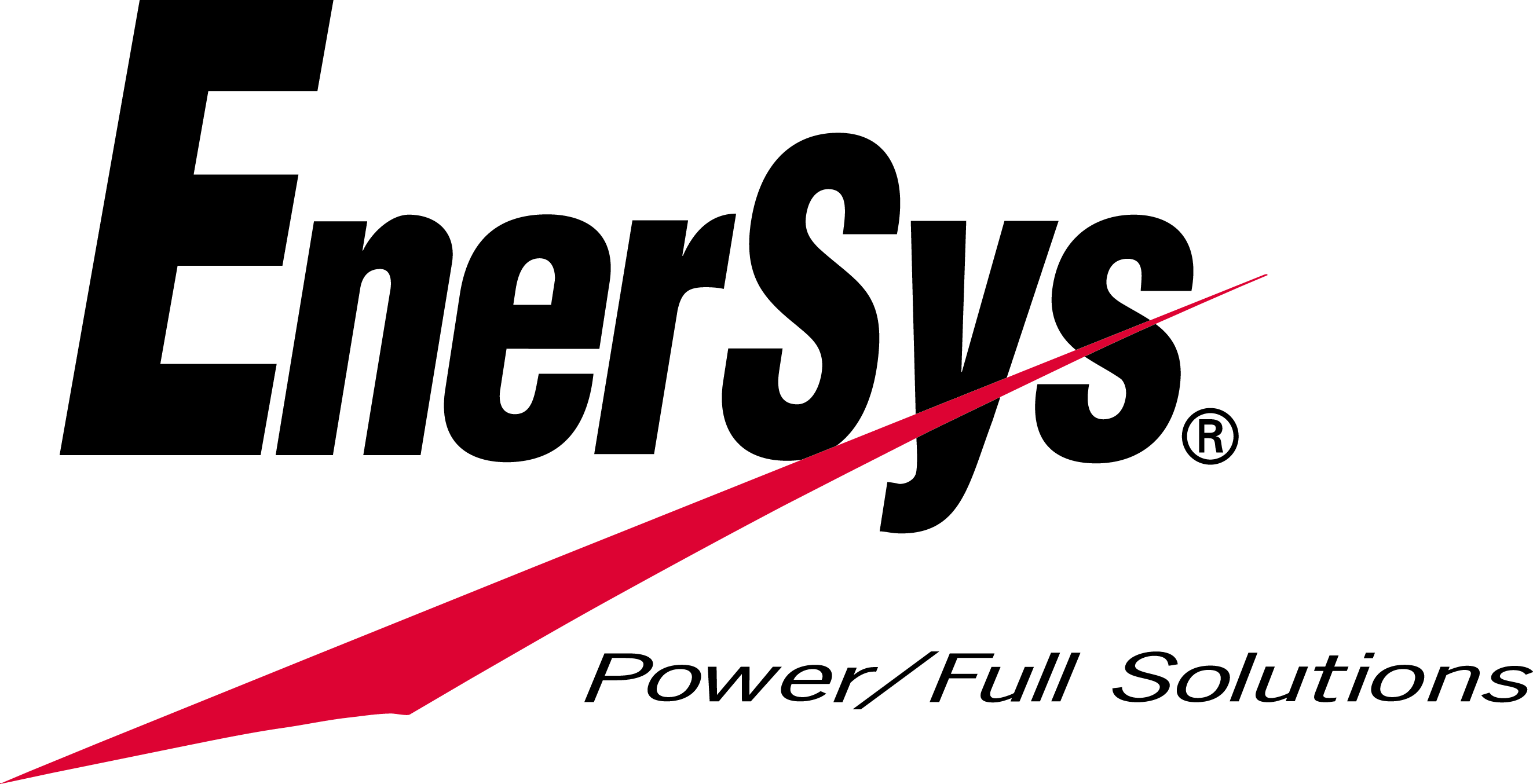 BATTERIES FOR ALL APPLICATIONS
| | | | | | |
| --- | --- | --- | --- | --- | --- |
| Advanced lead acid battery technology for high demand and fast chargewithout the need for watering | Most advanced lithiumion battery chemistry, optimized for heavy-duty applications | More Ah capacity in the same space | Largest watering space in standard battery heights for the longest topping up interval | Virtually maintenance free without the need for watering | Unique square tubular positive plate design for higher productivity and longer life |
| Thin Plate Pure Lead (TPPL) | Lithium-ion (Li-ion) | Tubular positive plate | Tubular positive plate | Tubular positive plate | Square tubular plate |
| High energy density Valve Regulated Lead Acid (VRLA) product | Lithium-ion cell chemistry | Flooded Vented Lead-Acid (VLA) product | Low maintenance lead-acid product | Gell type Valve Regulated Lead-Acid (VRLA) product | Flooded Vented Lead-Acid (VLA) product |
| No watering | No watering | Central point watering Optional Hawker Aquamatic™ battery watering system | Longer topping up intervals (4/8/13 weeks) Central point watering Optional Hawker Aquamatic™ battery watering system | No watering | Central point watering Optional Hawker Aquamatic™ battery watering system |
| High demand applications | Heavy-duty applications | High demand applications | Suitable for all applications | Normal applications | Heavy-duty applications |
| Up to 160% daily throughput in opportunity charging applications | Suitable for opportunity charging applications with more than 160% daily throughput | Up to 120% daily throughput in opportunity charging applications | Up to 120% daily throughput in opportunity charging applications | Up to 80% | Up to 120% daily throughput in opportunity charging applications |