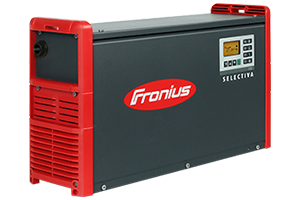 New Ri Charging Process
Adapting the current to the battery prevents charging losses when charging commences and during the recharging phase. The battery only receives the current that it actually needs.
The new Ri-charging process therefore guarantees the coolest and gentlest charge, extending the battery service life to its maximum.
Applications
The state of the battery is determined by its effective inner resistance
The charging characteristic is adapted according to the age, temperature and state of charge of the battery
The appropriate level of current is fed to the battery during each phase of the charging process
Every single charging cycle is hence unique and has its own characteristic
Maximum Energy Efficiency
When charging a traction battery, the flow of energy from the socket via the charger to the battery is represented in the form of total efficiency.
This is followed by an electrochemical process in which the battery is charged by means of a charging characteristic.
This is referred to as charging efficiency
Multiplying both processes together gives the total efficiency
50H Charging Characteristics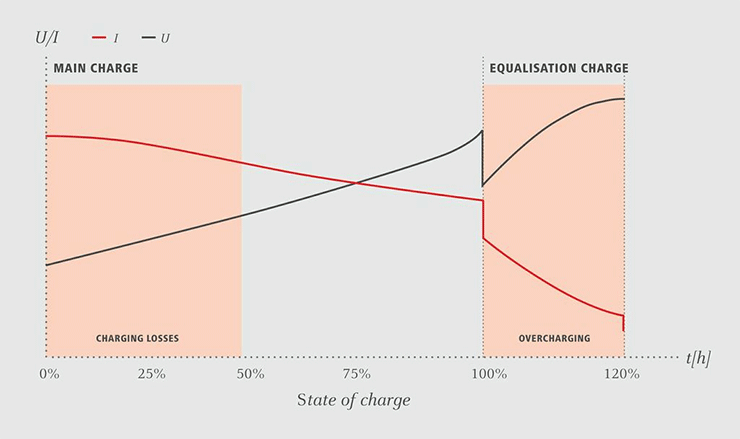 AIT Charging Characteristics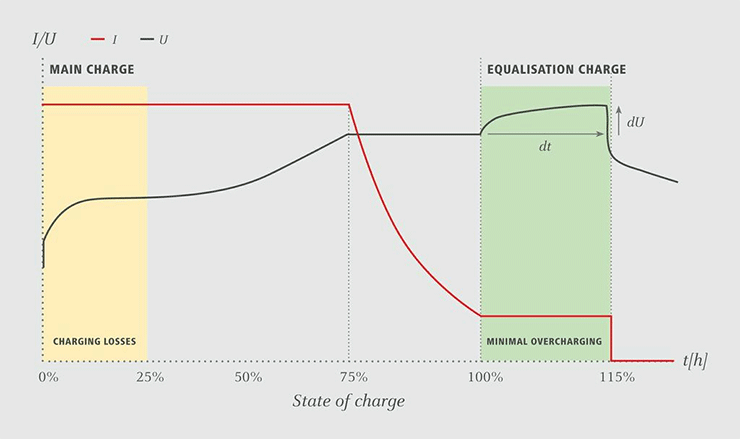 HF Charging Characteristics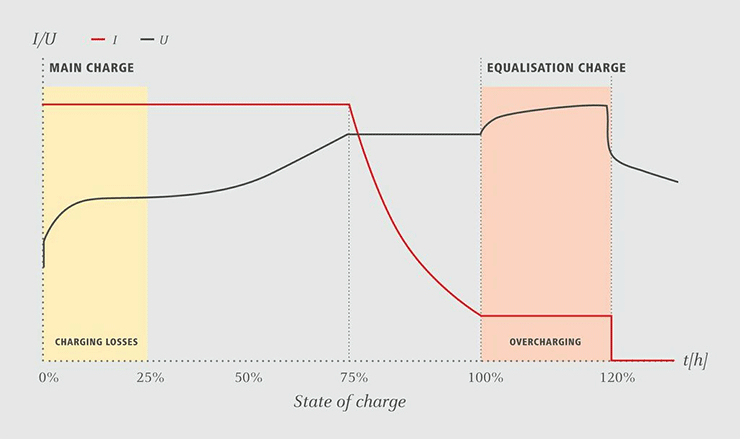 RI Charging Characteristics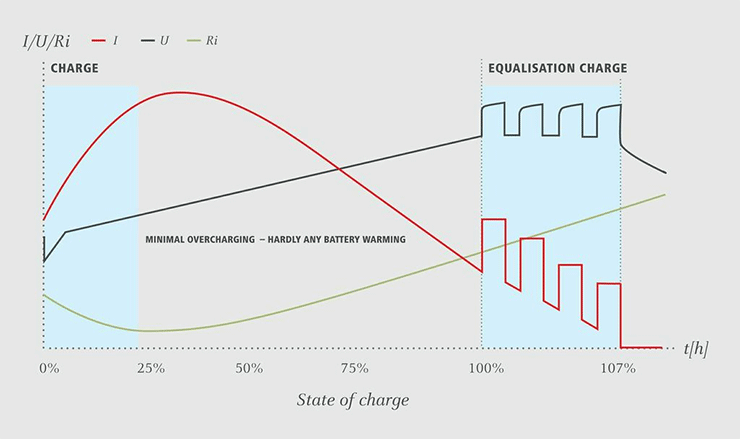 RI without Battery Warming Charging Characteristics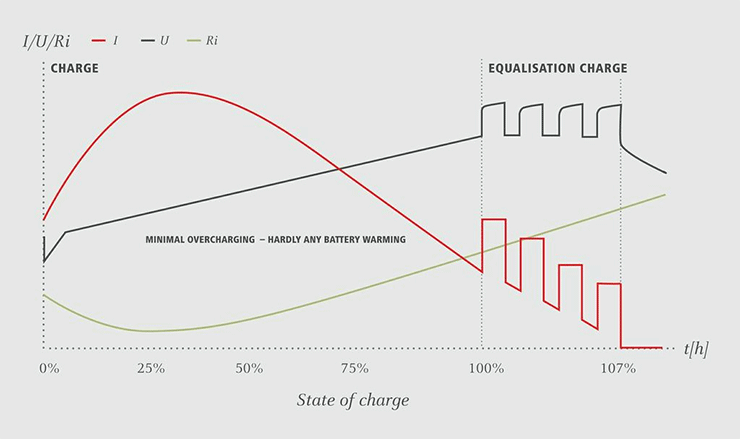 Selection Chart
| HOUSING | SELECTIVA 1kW | SELECTIVA 2kW | SELECTIVA PLUS 3kW | SELECTIVA 8kW | SELECTIVA 16kW |
| --- | --- | --- | --- | --- | --- |
| Housing type | Housing 1 | Housing 1 | Housing 2 | Housing 3 | Housing 4 |
| Power | 1kW | 2kW | 3kW | 8kW | 16kW |
| Dimensions w/h/d | 247 x 162 x 88 mm | 341 x 110 x 200 mm | 315 x 200 x 110 mm | 633 x 344 x 180 mm | 647 x 392 x 247 mm |
| Weight incl. mains and charging lead | 4 kg | 5 kg | 8 kg | 23 kg | 34 kg |
| Protection class | IP44 / IP40 | IP21 | IP21 | IP20 | IP20 |
| Mains lead | 2 m | 2.5 m | 2.5 m | 3 m | 3 m |
| Charging lead | 2.5 m | 3 m | 3 m | 3 m | 3 m |
| Mains voltage | 1 x 230v AC (+/- 10%) | 1 x 230v AC (+/- 15%) | 1 x 230v AC (+/- 10%) | 3 x 400v AC (+/- 10%) | 3 x 400V AC (+/- 10%) |
Selection Table
BATTERY VOLTAGE

CAPACITY (Ah) WET BATTERIES (PzS)

DEVICE

6h
7h
8h
9h
10h
11h
12h
13h
14h

24V

560
730
880
1040
1190
1350
1500
1650
1800
Selectiva 2100
670
870
1060
1250
1430
1600
1800
1980
2160
Selectiva 2120
800
1000
1240
1450
1680
1880
2100
2310
2520
Selectiva 2140
930
1150
1420
1650
1920
2140
2400
2640
2880
Selectiva 2160
1010
1305
1595
1875
2150
2407
2700
2970
3240
Selectiva 2180
1120
1450
1770
2080
2390
2675
3000
3300
3600
Selectiva 2200

36V / 48V

340
440
530
630
725
800
900
990
1080
Selectiva 4060
420
545
660
780
890
1015
1125
1240
1350
Selectiva 4075
505
655
795
935
1075
1200
1350
1485
1620
Selectiva 4090
670
870
1060
1250
1430
1600
1800
1980
2160
Selectiva 4120
800
1000
1240
1450
1680
1880
2100
2310
2520
Selectiva 4140
870
1085
1345
1575
1825
2040
2280
2508
2740
Selectiva 4160

80V / 72V

225
290
355
415
480
535
600
660
720
Selectiva 8040
340
440
530
630
725
800
900
990
1080
Selectiva 8060
420
545
660
780
890
1015
1125
1240
1350
Selectiva 8075
495
635
770
910
1040
1170
1300
1430
1570
Selectiva 8090